Whether you are just beginning your college search, are considering applying, or are an admitted student, we encourage you to contact your Admissions Counselor to learn more about the amazing opportunities that await you here at Mason.
Have general questions? Feel free to email the Office of Admissions at admissions@gmu.edu or call 703-993-2400.
Freshman Applicants
Select your state below and connect directly with the Admissions Counselor who reads applications for your high school. Your counselor will keep you informed about whether a Mason representative will be in your town for an upcoming event, including high school visits and college fairs. Your counselor is also there every step of the way to answer questions about applying, how to schedule a visit, and where to find program information, making deciding on Mason as easy and convenient as possible.
United States
United States Territories
International Applicants
Have general questions? Feel free to email the Office of Admissions International Admissions staff at world@gmu.edu.
Counselors
Jennifer Tkacz, Director of International Admissions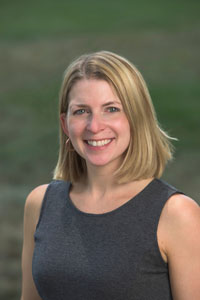 Hello! My name is Jennifer Tkacz and I am Director of International Admissions here at George Mason University.
I grew up in Windsor, Connecticut and came to Washington, DC back in 1997 to attend American University where I received a Bachelors degree in International Studies and a Masters degree in International Affairs. After finishing my graduate degree, I spent a few years living and working in the New York City area but I missed DC so much and the chance to work for Mason was so enticing, I had to come back!
I started working with international students as an undergraduate student admissions assistant at AU over 10 years ago and have since dedicated my career to promoting U.S. higher education and international understanding. I thoroughly enjoy sharing with international students all of the exciting opportunities a U.S. education (and specifically an education at Mason!) has to offer.
When I'm not helping international students, I enjoy traveling, reading, cooking, going to the movies, practicing my Spanish, and learning about new cultures.
Sallie Ly, Assistant Director of International Admissions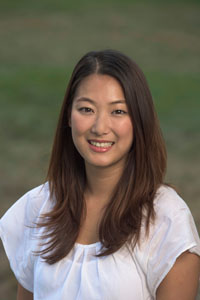 Hello there! My name is Sallie Ly and I am the Assistant Director of International Admissions at George Mason University. At Mason, I work with international students at the Fairfax and Mason Korea campus. While I am originally from South Korea, I spent the majority of my life in southeastern Michigan. I graduated from Michigan State University with a dual degree in International Relations and Journalism. Following graduation from MSU, I worked as a legal translator, and then a writer at a English radio station in Seoul, until I finally discovered my passion for international education. Before coming to Mason, I worked at Johns Hopkins University's School of Arts and Sciences, and the Johns Hopkins Nanjing Center as Admissions Coordinator and recruitment specialist. I am currently finishing up my MA degree from Johns Hopkins University in Public Management, and in my free time, I enjoy reading biographies, gardening, and hanging out with my two dogs.
As the first generation in my family to attend college in the states, I know firsthand that the application process can be daunting. I am here to help you through this process, so please don't hesitate to contact me. I am always so impressed by Mason's diversity, academics and sense of community – I know you will enjoy it as much as I do. I'm excited to meet you all on campus!
Julie Huffman, Senior International Admissions Counelor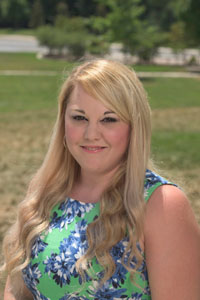 Hello! My name is Julie Huffman and I am the Senior International Admissions Counselor at George Mason University. Originally from the beautiful Shenandoah Valley; I am a born and raised Virginia girl that left my small hometown to study at Mason. I completed my undergraduate studies here in 2011 with majors in Global Affairs and Conflict Analysis and Resolution. My time in college included a study abroad trip to the Philippines, an internship on Capitol Hill, a part-time job here in the Office of Admissions, and many fun activities with friends and classmates.
After graduating, I worked several years in admissions at another university but missed Mason and the DC area and was glad to come back to work here in 2013. I enjoy meeting with prospective students to tell them about my alma mater but especially love that my job allows me to work with international students. Unlike some other Mason counselors, I do not have a specific "territory" of students I work with, I get the world! Any student who has foreign education credentials or is a citizen of a foreign country could come to me with questions. I spend time in the fall and spring visiting high schools abroad so you may see me or a colleague in Asia, South America, Europe or the Middle East! You can check the Global Recruitment Schedule to see where you can find us next! It is very fulfilling to merge my career with my passion for international culture and global understanding to help international students navigate US higher education and all that an American degree and a university like Mason has to offer!
When I am not traveling for work, I like traveling for pleasure, cooking, reading and going to concerts. I hope that if I meet you in your home country you can tell me the best food to eat and any must-see places I should visit! In turn, I hope to show you how Mason can be your future, "home away from home!"
International Events