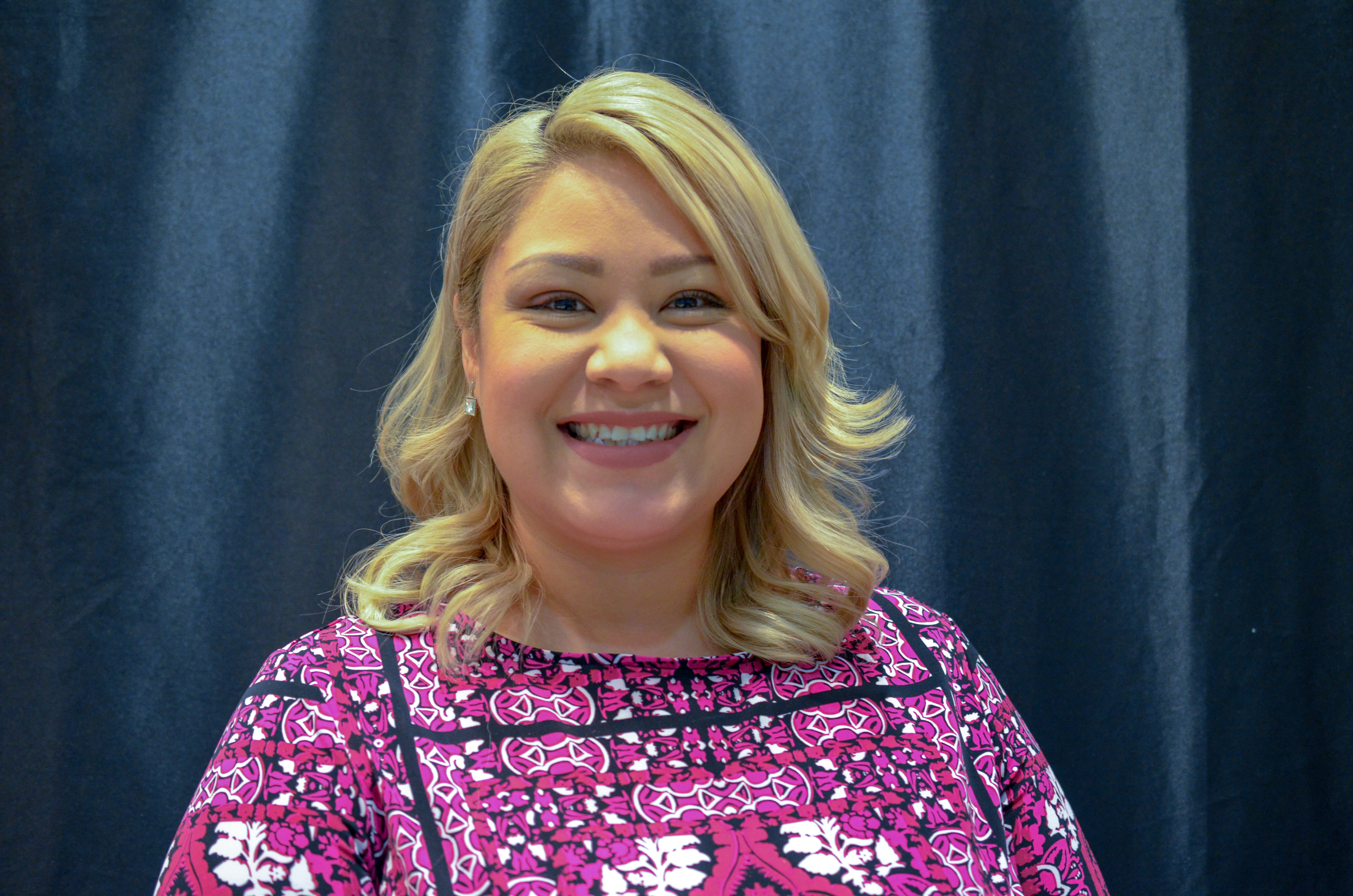 Carla Arellano
Admissions Counselor
Email: carellano@gmu.edu
Hello, future patriots! My name is Carla Arellano and I am the Texas Regional Recruiter for George Mason University. I am a proud born and bred Texan. I have lived in Texas my entire life and understand how unique we are as a state. We have strong family ties and a thirst for knowledge that allows us to pursue new adventures as well as opportunities.
I received both my undergraduate and graduate degrees from The University of Texas at El Paso in Create Writing. I am a first-generation college graduate that understands the importance of an extraordinary college experience and how that can impact your life. I have had the privilege of working with numerous departments that are crucial to prospective students such as; admissions, financial aid, scholarships, new student orientation, testing, and have recruited domestically and internationally. Yet, one of my favorite groups to work with are parent and family associations because they are key to the success of any student at the university level.
In my career as a college recruiter, I have found that the universities that are most appealing to students are those that can provide a unique real world experience where students can discover how they can contribute to our society. This is the reason I began to work for George Mason University. I wanted to work for an institution of higher education that could provide students in Texas with more than opportunities, but with an experience unlike any other – and being only 15 miles from our nation's capital is a pretty good start!
So, let me join you as you explore everything that Mason has to offer and how, you too, can attain the college experience of a lifetime.
(Please note: CF indicates a College Fair, and an HV indicates a traditional high school visit)
Event Name
Type
Date/Time
City
State

Plano West College Night 2018 CF

College Fair/Day

9/12/2018 7:00 PM

Plano

AZ

Brophy College Preparatory HV

High School Visit

10/18/2018 11:00 AM

Phoenix

AZ

Desert Vista High School HV

High School Visit

10/18/2018 4:30 PM

Phoenix

AZ

Arcadia High School HV

High School Visit

10/18/2018 1:00 PM

Phoenix

AZ

Basis Scottsdale HV

High School Visit

10/19/2018 12:15 PM

Scottsdale

AZ

Chaparral High School HV

High School Visit

10/19/2018 2:30 PM

Scottsdale

AZ

Desert Mountain High School HV

High School Visit

10/19/2018 11:00 AM

Scottsdale

AZ

NACAC: Greater Phoenix National CF

College Fair/Day

10/21/2018 1:00 PM

Phoenix

AZ