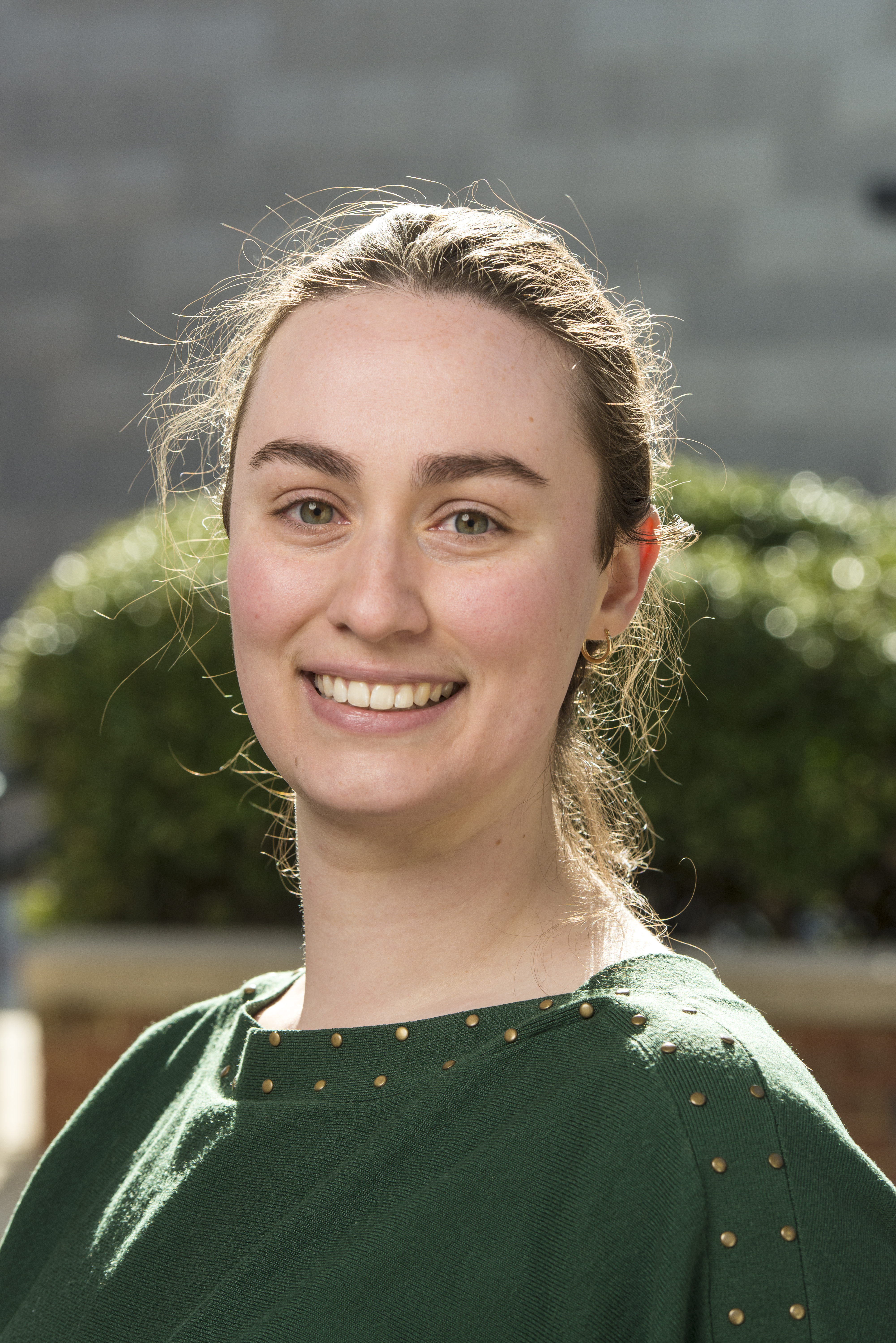 Christina Badalis
Admissions Representative(s)
Email: cbadalis@gmu.edu
Hello! My name is Christina Badalis and I am an Admissions Counselor here at George Mason University. I came to Mason as a transfer student after two years at a community college. I graduated with honors and obtained a Bachelor of Arts in Global Affairs with a concentration in Global Governance. In the process of obtaining my degree, I was able to dabble in different languages (shout-out to fellow Arabic and Russian learners!), delve into the study of intelligence analysis, and even take harp lessons! I was born in Michigan and the Air Force took my family all over the Midwest, South, and East coast. I'm based in Virginia now, but my heart will always be back in the wide open spaces and gorgeous mountains beyond the Mississippi River.
As a student at Mason, I had a multitude of great opportunities that helped me make the most of my time here. Mason is so wonderfully diverse that anyone can find a community where they fit in and feel at home. I found a great niche in the Honors College and my "Home Away from Home" once I joined the Housing and Residence Life team. I was a Resident Advisor for a wonderful hall of freshmen Honors students and helped them become full-fledged members of the Patriot family. Watching my freshmen grow to love being Patriots is what inspired me to join the Admissions team and I am thrilled to help find the next generation of Mason students.
While at Mason, I also took full advantage of our proximity to Washington DC and the surrounding metropolitan area. With the heart of government and numerous non-profits, think tanks, tech companies, museums, and much more so close by, internship opportunities are endless. I capped off my time at Mason with an internship on Capitol Hill in the Senate, which later led to interning with the House Majority Whip. I learned so much about what's going on behind the marble walls of the Capitol and exploring all of its hidden nooks and crannies never got old!
I'd love to share my Patriot pride with you, so don't hesitate to reach out if you have any questions. I'm here to help during the college admissions process and I look forward to hearing from you. Go Patriots!