DEVELOPER NOTE:
BELOW IS COPIED FROM NEXT STEPS FOR FORMAT; NOT FOR CONTENT
 NOW
1‒ SUBMIT YOUR DEPOSIT.
We continue to accept enrollment deposits in the amount of $250 through the Fall 2020 deposit portal. If you are planning to live on campus, you may make your $300 housing deposit at this time as well. Please see 'Step 4' for more information about the housing application and selection process.
2‒ ACTIVATE PATRIOT PASS.
After submitting your deposit, you will receive an email within 2 to 3 business days with further instructions on how to claim and create your Patriot Pass account at password.gmu.edu.
3‒ ACTIVATE MASONLIVE EMAIL ACCOUNT.
Once your Patriot Pass account is activated, you can create your Masonlive email account. Please follow 1st Login Instructions to get started.
4‒ APPLY FOR ON-CAMPUS HOUSING.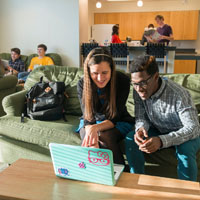 Our freshmen are expected to live on campus. Complete the online housing application or exemption request form at housing.gmu.edu/apply, and submit the $300 housing deposit no later than June 1, 2020.
5‒ REGISTER FOR INTERNATIONAL ORIENTATION.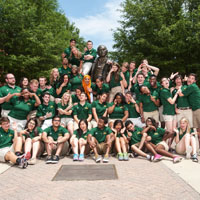 Be sure to sign up for Orientation as soon as possible so that you can receive important information about registering for classes. Register at orientation.gmu.edu.
6‒ RECEIVE YOUR I-20 FORMS.
If you intend to apply for an F-1 student visa and you have not already submitted your financial documents to receive your I-20 form, please send them as soon as possible. For International Student Visa information visit https://www2.gmu.edu/admissions-aid/how-apply/international
 LATER
7‒ CELEBRATE BECOMING A PATRIOT.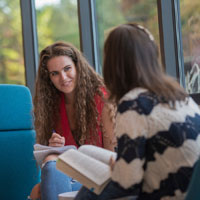 We invite you to share your big news with #ChooseMason in all of your posts.
 Before Arrival on Campus
8‒ SUBMIT IMMUNIZATION RECORDS.
Virginia law requires all admitted university students to submit immunization documentation.  If you do not submit your complete immunization records by the posted deadline, a hold will be placed on your account and a late fee assessed.
9‒ SUBMIT YOUR FINAL TRANSCRIPT.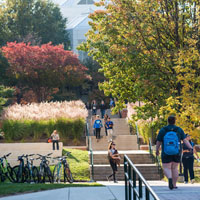 Please have your school counselor submit your final transcript to the office of Admissions. Failure to submit final transcripts by the end of your first term will result in a hold being placed on your account that will prevent you from registering for future classes.