Welcome to Mason Nation, and congratulations on your admission to George Mason University. Here's a checklist to help you take the next steps in officially becoming a Mason Patriot. More details are available in your student portal.
 NOW
1‒ SUBMIT YOUR DEPOSIT.
We continue to accept enrollment deposits in the amount of $250 through the Fall 2020 deposit portal.
2‒ ACTIVATE PATRIOT PASS.
After submitting your deposit, you will receive an email within 2 to 3 business days with further instructions on how to claim and create your Patriot Pass account at password.gmu.edu.
3‒ ACTIVATE MASONLIVE EMAIL ACCOUNT.
Once your Patriot Pass account is activated, you can create your Masonlive email account. Please follow 1st Login Instructions to get started.
4‒ APPLY FOR ON-CAMPUS HOUSING.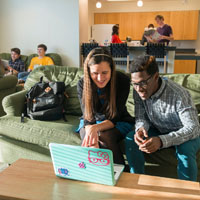 Effective: June 12, 2020. George Mason University will no longer accept housing deposits or housing applications for the Fall 2020 semester. If you have a special housing need to discuss, please contact us at (703) 993-2400, or admissions@gmu.edu.
5‒ REGISTER FOR ORIENTATION.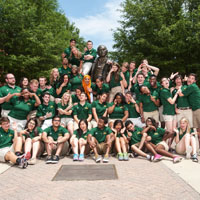 Orientation programs are designed with your major in mind, so we suggest making a reservation to attend a session when your intended major is represented. Still making up your mind? No worries, Exploratory students may select any session. Be sure to register at orientation.gmu.edu beginning March 23rd.
 LATER
6‒ APPLY FOR FINANCIAL AID.
If you haven't already, please complete the Free Application for Federal Student Aid (FAFSA) as soon as possible at fafsa.gov. The FAFSA should be submitted to Mason by our priority deadline of January 15th. Mason's Federal Title IV school code is 003749.  
7‒ CELEBRATE BECOMING A PATRIOT.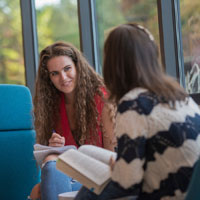 We invite you to share your big news with #ChooseMason in all of your posts.
 Before Arrival on Campus
8‒ SUBMIT IMMUNIZATION RECORDS.
Virginia law requires all admitted university students to submit immunization documentation.  If you do not submit your complete immunization records by the posted deadline, a hold will be placed on your account and a late fee assessed.
9‒ SUBMIT YOUR FINAL TRANSCRIPT.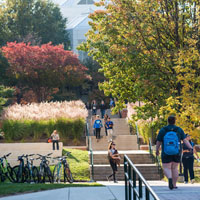 Please have your school counselor submit your final transcript to the office of Admissions. Failure to submit final transcripts by the end of your first term will result in a hold being placed on your account that will prevent you from registering for future classes.